On June 9, 2022, the nitinol drug coated PTCA balloon independently developed by Zhejiang Barty Medical Technology Co., Ltd. 's holding subsidiary Hangzhou Barty Medical Equipment Co., Ltd. was successfully selected into the special approval process for national innovative medical devices. This is another milestone for Barty Medical after the drug PTCA balloon (July 2017) and the nitinol drug coated PTA balloon (March 2022) obtained the "green channel" approval. The successful selection of this innovative product into the "Green Channel" not only reflects the strength of "Intelligent Manufacturing in China", but also further empowers the goal of "implant free" in the treatment of patients with coronary artery stenosis in China.
The surface of the nitinol PTCA balloon is covered with a layer of uniquely designed metal restraint mesh. It can protect the vessel wall while inflating the balloon, which significantly reduces the damage to the vessel wall and the incidence of flow-restricting dissection, thereby significantly reducing the rate of complications. At the same time, the surface of the balloon is covered with a layer of paclitaxel, which can be releaseed into the blood vessel wall while the balloon expands, so as to achieve the effect of local drug inhibition of intimal hyperplasia and maintain long-term patency of the lumen. It is worth mentioning that this nitinol drug coated PTCA balloon also innovatively increases the function of the blood perfusion, so that the blood supply of the distal coronary artery can still be maintained when the balloon is expanded, which significantly prolongs the safe expansion time of the balloon and improves the drug transfer rate and the long-term vascular patency rate.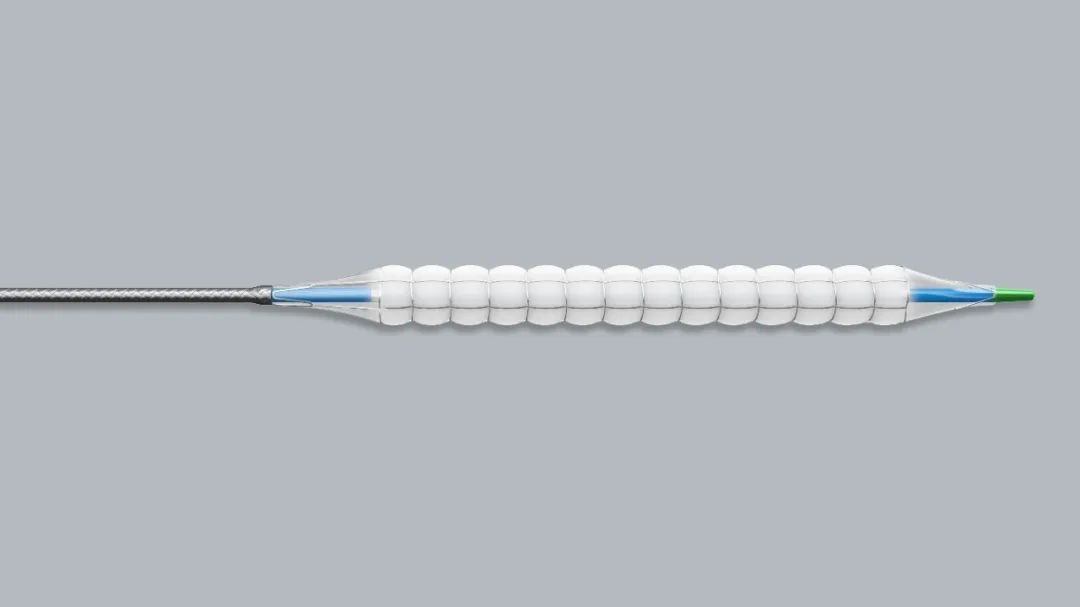 In 2022, two consecutive innovative products obtain the "green channel", and the drug coated PTA balloon will soon be approved for the NMPA registration certificate. These all indicate that the future products of Barty Medical will enter the fast track of approval and marketing, and there will be more and more patients benefiting from Barty Medical's innovative products.
Barty Medical adheres to the "innovation-driven, market-oriented" business policy, continues to improve, constantly consolidates research and development results, and strives to provide complete integrated solutions for doctors and patients. The products of Barty Medical have been sold in all provinces in China and more than 50 countries and regions around the world. It is believed that with the launch of new products such as nitinol PTA balloon and PTCA balloon, the company will start a new journey.